Microwave, Antenna and Radar System Laboratory ( MARS )
MARS
Microwave, Antenna and Radar System Laboratory
---
MARS is interested in design, analysis, optimization, fabrication and characterization of miniaturized RF and microwave components and devices based on new breakthroughs in microwave theory and techniques and research activities in the electromagnetic and microwave.
Mission:
The MARS lab was established in 1430 H (2009) with an objective to foster research in applied electromagnetic, antennas, radar and imaging by addressing the needs of industry, military, government and scientific community.
Vision:
Conduct research through partnerships of academic institutions, government laboratories and industrial organizations.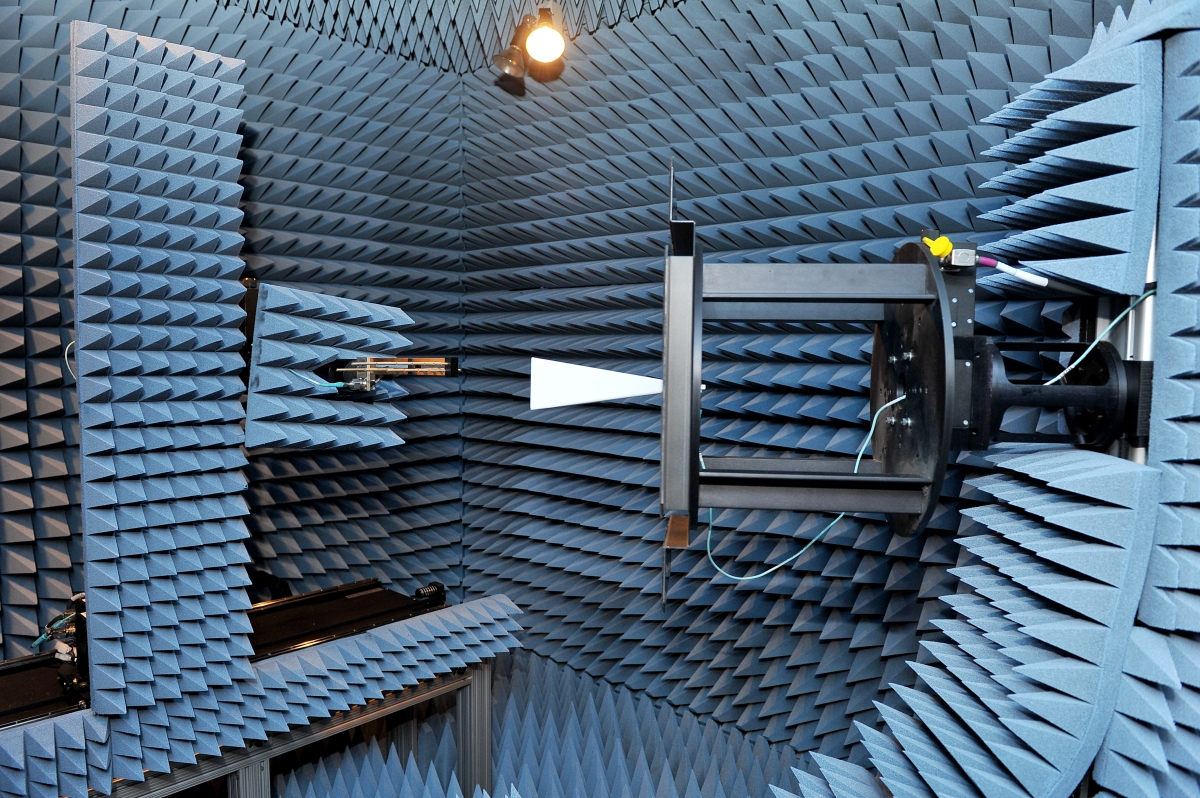 Facilities and Equipments:
Lab is state of the art in terms of facilities provided in modeling, fabrication, test and measurement of microwave components. To excel with the high requirements of computation power for full wave simulation packages, lab is equipped with several high end workstations and graphic accelerators. Available computational software packages include HFSS, SEMCAD and ADS. Lab is equipped with the latest PCB prototyping system from LPKF. A combination of mechanical and laser system can achieve a precision of 25 micron for RF and mm-wave circuits. Also chemical etching system is maintained for educational and stand-by purpose. Anechoic chamber with NSI near-field system is capable of antenna measurements from 1 GHz to 40 GHz. Lab is equipped with the latest, state of the art, Dosimetric Assessment System DASY5 Neo from Speag.
Microwave and mm-wave Network Characterization Equipments:
Cutting edge technology is available in lab for network characterization. Equipment from Agilent, Anritsu, Tektronix and Rohde & Schwarz make the lab a comprehensive test and measurement facility.
Research Activities:
Key Technologies.
Development of Novel and Promising Antenna Systems.
Novel Beam forming.
Applications of Artificial Materials to Antennas and Scattering.
Radar Scattering, Microwave Imaging, Bio-Electromagnetics.
Microwave Imaging:
Curing cancer or stroke critically depends on its early detection. Microwave imaging could become an alternative to the existing expensive technologies like MRI. Here in this lab research is focused on to solve the current problems related to antenna requirements for imaging application and the image reconstruction algorithms. Microwave imaging is a well-known technique uses electromagnetic waves for detecting objects and to provide images according to their electrical properties.
Ultra-Wideband (UWB) Range (3.1 GHz – 10.6 GHz):
Increase the probability of target detection.
Improves detected target range measurement accuracy.
Millimeter Wave Imaging:
An effective non-ionizing imaging system.
Very low penetration for living tissues.
High penetration ability for different types of clothes.
Design of Low SAR Antennas:
Increasing trends in the usage of wireless and Electromagnetic (EM) technology in daily life led to concerns for their effects and implications on human health. Here in this lab aim is to reduce the impact of Radio Frequencies on Human beings by improving the design of transmitting devices (antennas) used commonly in all major communication systems.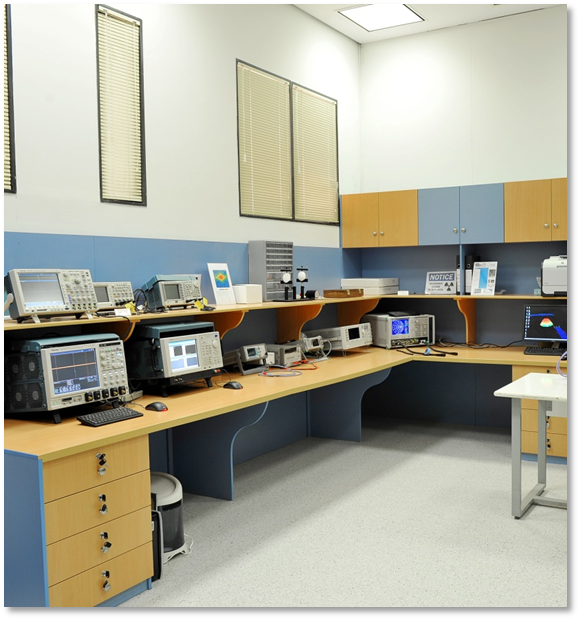 Measurement:
Indoor near field an echoic chamber (600 MHz – 40 GHz).
Vector Network Analyzer (45 MHz - 110 GHz).
Real time Spectrum Analyzer (40 MHz - 20 GHz).
Real time Oscilloscope (40 MHz - 20 GHz).
Arbitrary Function Generator up to 20 GHz.
EM computational packages.