Communications and Networking Laboratory (CNL)
CNL
Communications and Networking Laboratory
---
Mission:
The Communications and Networking Laboratory is involved in research, education and scholarly activities in the area of communications and networking, with focus on theory, modeling, performance analysis and implementation of advanced algorithms and networking architectures.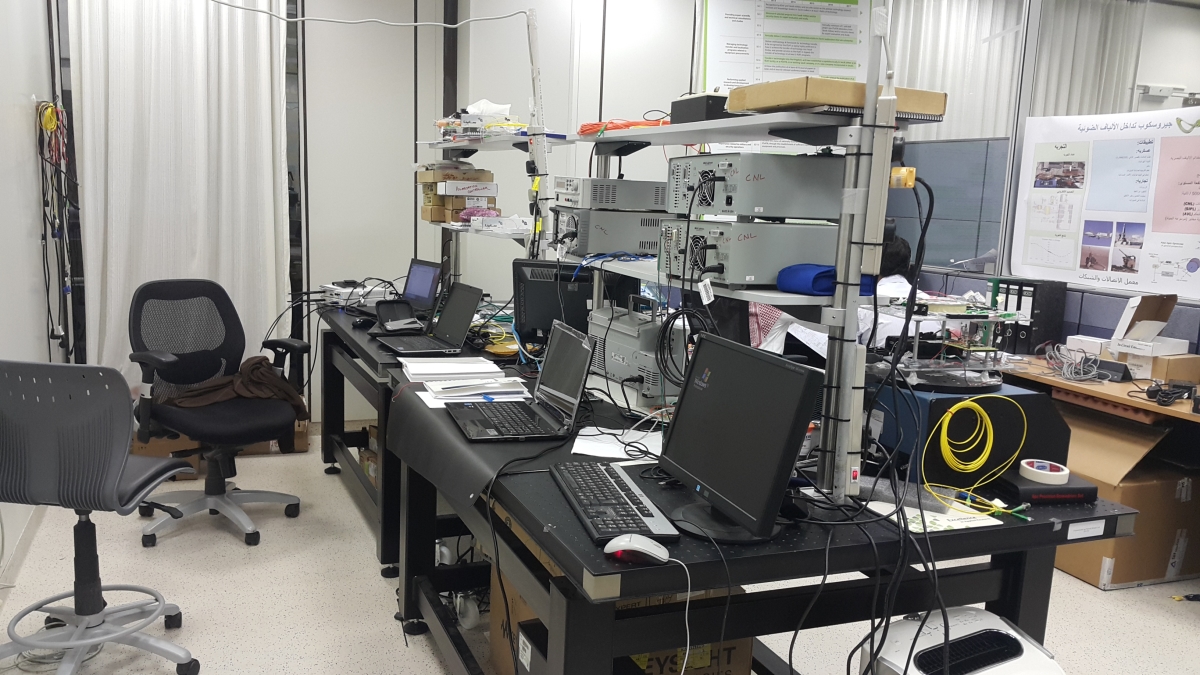 Description: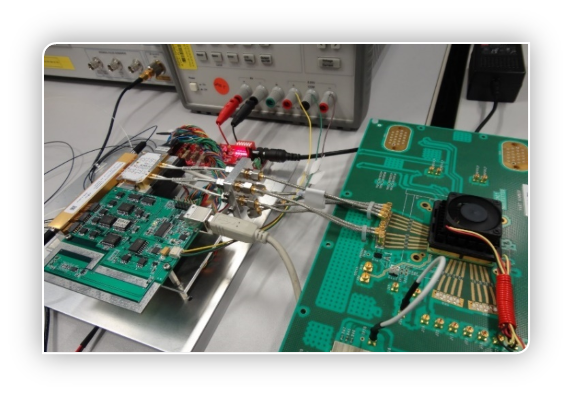 The Laboratory is dedicated to research excellence in communications and networking. It is committed to offer an educational and research environment in addition to up-to-date research facilities that can help students and researchers to design, analyze and deploy new technologies.
Focus Areas:
The current areas of research focus on the following:
Radio Resource management (RRM) for 4G networks.
Advanced coding/decoding algorithms for 4G networks and beyond.
Interference cancellation and coordination in wireless/wired networks.
Facilities & Equipments:
The laboratory possesses a number of facilities and equipments:
NI MIMO test-bed system: is a 4x8 MIMO system from national instruments (NI) that can be used for simulating and real-time implementation of new MIMO transceiver algorithms. It can work with a carrier frequency up to 6.6 GHz and a bandwidth that can go up to 50 MHz. They are supported with 2 FlexRIO FPGA cards (Virtex-5) for signal processing and a powerful recording and playback capability.
4G University Suite™: is a set of MATLAB functions that implement the 3GPP Release 8, 9 and 10 E-UTRA physical and MAC layers. It implements also mobile WiMAX physical (according to IEEE 802.16e-2005, 802.16d-2004 where necessary and WiMAX Forum Mobile System Profile Specification Release 1.5) and MAC layers. The software can be used to simulate Radio Resource Management algorithms in LTE mobile WIMAX.
Opnet: is a software that is used for Analysis and design of communication Networks, Devices, and Protocols.